Best beige
elisad77
December 31, 2012
I have an open floor plan this color is in the dining area and up the stairs. To avoid painting the entire downstairs what beige do you recommend? I have darker floors and white trim throughout the house.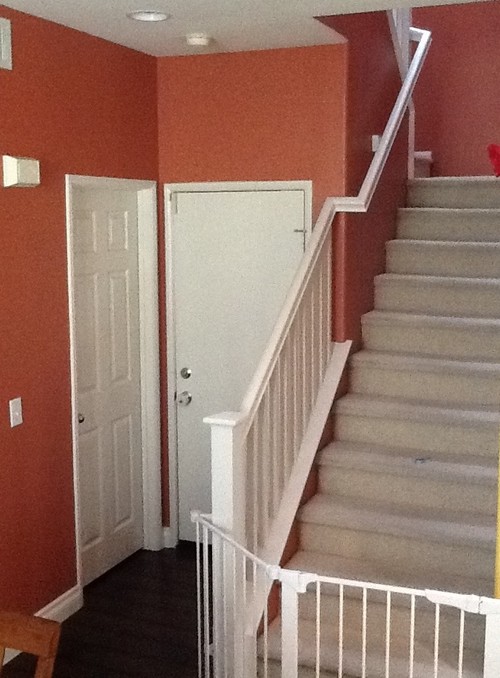 Related Discussions


Sponsored Products
Avanity TROPICA-VS30-AW-C Tropica 30 in. Vanity Combo with White Marble Top
Blue Bath
Uttermost Vairano Fluted Glass Lamp
Beyond Stores
Beige Commercial Resin Umbrella Stand
Fifthroom.com
Avanity MADISON-VS48-LE Madison 48-in. Light Espresso Single Bathroom Vanity wit
Hayneedle
Grover Sofa - Key Largo Pumice Beige
Joybird Furniture
Sample-Cosmos Egypt Beige and Lagos Azul Hexagon Marble Tile Sample
$2.99 | TileBar
Microfiber Beige 42-Inch x 84-Inch Grommet Blackout Window Curtain Panel
$19.95 | Bellacor
Modern Indoor/Outdoor Area Rug: Artistic Weavers Rugs John Beige 6 ft. x 9 ft.
Home Depot
People viewed this after searching for: