What to do with that kitchen backsplash?
Please don't mind the mess and chaos as this is the previous owner's stuff. We plan to completely renovate this little kitchen with new cabinetry and appliances with a far more modern&clean look (like
Now, what do we do with the backsplash? As much as possible we'd like to avoid to re-tile. What do you think? Can we just paint over it or will it not really solve this eyesore? Also what do we do lighting-wise?
Thanks in advance for any tips you might have!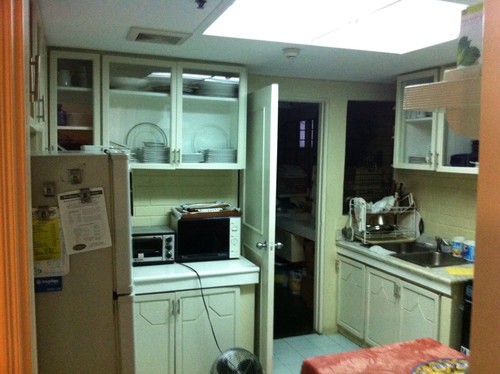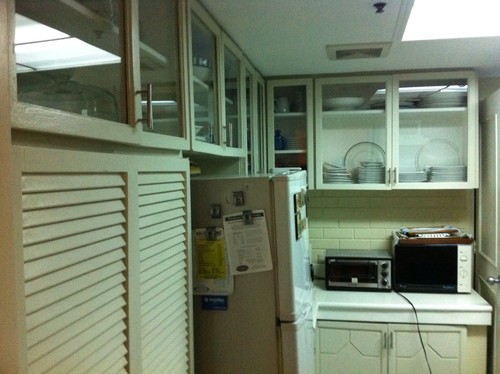 ).