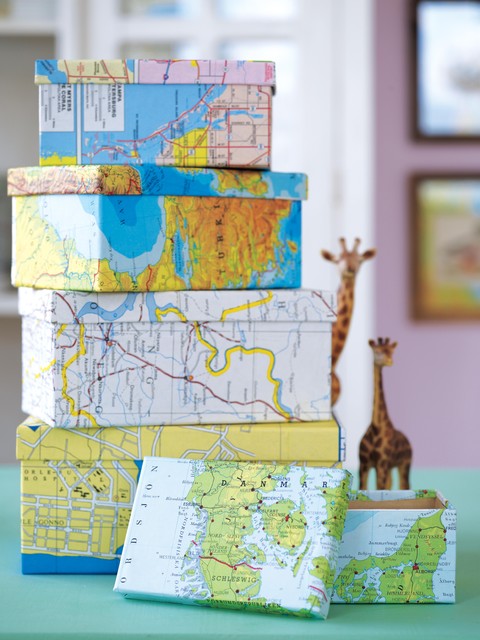 Design Sponge At Home
Photo by Bettina Pedersen, courtesy of Design Sponge
URL

Style

Eclectic

Location

Other Metro
What Houzz contributors are saying:

After you've sorted all of your images into groups, decide on their destination. Here are a few ideas to get you started.Photo boxes: Make sure the boxes are large enough for the photos you're storing. The
Container Store
has some great options to stash your stuff. And whatever you do, don't forget to label.Albums: I love these binders from Russel + Hazel. All you'll need are inserts for organizing the photos.Collection cabinet: Serious photo collectors might consider a collection cabinet for photo storage needs. Quick-start tip: Use what you have on hand to store photos until you find the perfect container — think shoe boxes.

8. Dress up shoe boxes. I can't be the only person with a
closet
shelf full of empty shoe boxes. Instead of tossing them into the recycling bin, cover them with extra gift wrap for storage you'll want to show off.

Maps. I love maps, but no one seems to use them anymore because they have GPS to help them get lost. At least GPS doesn't require a lot of complicated folding. Anyway, use maps to wrap shoeboxes and transform them into office-worthy organizers or Martha Stewart-caliber gift wrap.
What Houzzers are commenting on: